Show Me Your DIY NAS: @Sam010Am's 48TB Node304
One of the things I've wanted to do for a long time is to publish other people's DIY NAS builds which I have come across and share them with our audience. Shortly after I finished the latest in my DIY NAS blogs, the DIY NAS: 2019 Edition, Pat and I were talking about when we'd launch Butter, What?! and the kind(s) of topics we would wind up sharing here, and this topic immediately jumped to my mind.
As we got serious about getting Butter, What?! launched, one of the first things that I did was to start soliciting people for their DIY NAS builds across my favorite social media platforms.
I want to showcase your #DIY #NAS builds on https://t.co/qyEIPVjc9h! Shoot me an email (brian at briancmoses dot com) with some pictures, some specifications, links to anywhere you've shared it, and most of all tell me your inspiration! Tell me all about why you built it! pic.twitter.com/Rd9XZs5Vgr

— Brian Moses (@briancmoses) May 21, 2019
And wouldn't you know it, I had a nibble on my first cast! @Sam010Am on Twitter immediately started sharing details about his own DIY NAS and I asked him for as many details as he'd be willing to share with the rest of the world!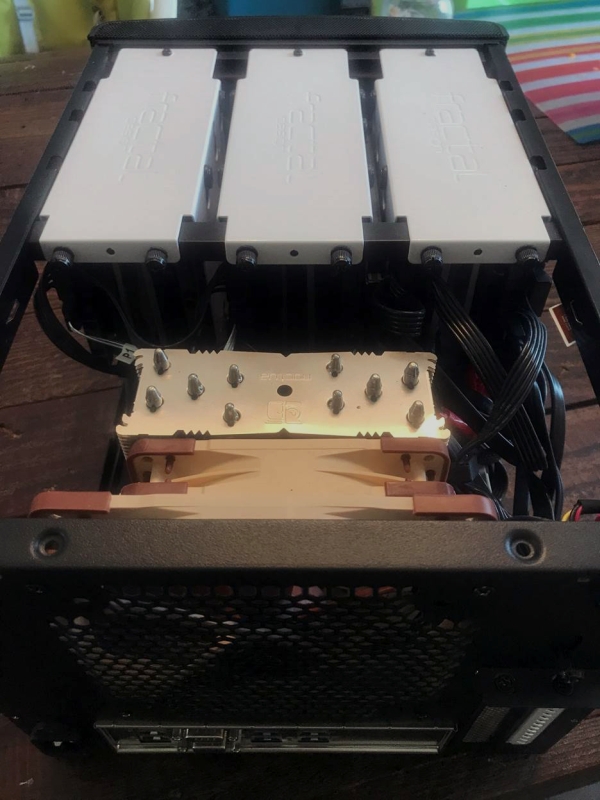 What's Brian Think?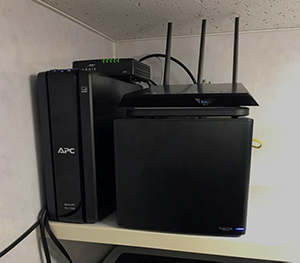 In reading about Sam's NAS, it sounds like he has traveled a real similar route to my own in building my first NAS and all the way up to building the DIY NAS: 2017 Edition. We started off with relatively economical, power-sipping CPUs and graduated to bigger enterprise-grade CPUs. And we also have moved from 4TB hard drives up to 8TB hard drives. Sam's beat me to the end of that particular upgrade, as I've still got lone a 4TB drive hanging around in my NAS! The best part of what Sam shared had to deal more with how he wound up where he is today. It was satisfying seeing the parallels in our upgrade paths in reading through Sam's email.
However, don't sleep on this machine! Sam's upgrade path has led him to building a NAS with a small footprint, that generally sits at 50W or less of power consumption, and has enough CPU horsepower to run several Docker containers to also function as his homelab server. Sam's gone the extra mile to make sure that his server is kept quiet and cool with the squadron of Noctua fans that he's deployed in his case, atop his CPU, and affixed to his SAS controller card.
I'm a tiny bit envious of what Sam's built! The Intel Xeon E3-1260L is a little powerhouse of a CPU in comparison to my Atom C2550, and at the moment, Sam's got more storage than I do. He's fit this all inside a really nice little case, the Fractal Design Node 304. Altogether, his NAS, battery backup, and router don't take up hardly any room at all at his place.
Show me your DIY NAS!
I very much want this to be a regular thing on Butter, What?!. If you'd like to send me some specifications, photos, and a little bit of the backstory behind your NAS, I'd love to share it with the world and write a few of my thoughts. Send me a DM on Twitter, a message to my blog's Facebook page, or just send me an old-fashioned email!