Deal: Razer BlackWidow Ultimate Keyboard with Cherry MX Green Switches
Walmart currently has the Razer BlackWidow Ultimate keyboard on sale for $45.99 with free shipping or in-store pickup. That's marked down from its regular price of $109.99. That sounds like quite a good deal to me!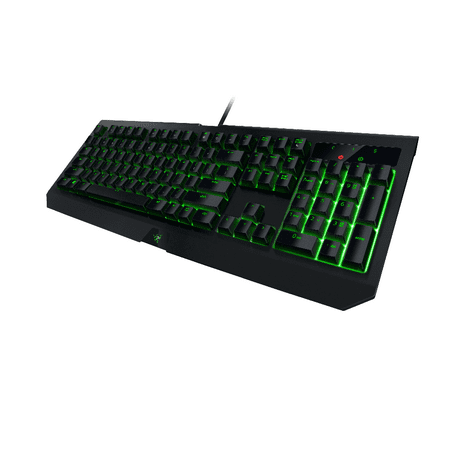 I am using an older model Razer BlackWidow Ultimate keyboard from 2016 to type this post. It has been on my desk for a couple of years, and it looks and feels just like it did when I opened the box. My keyboard uses the same Cherry MX Green switches and has the same green backlight as the keyboard currently available at Walmart.
The Green switches are some of the stiffest keys Cherry makes. I like them. Of all the switches I've tried, they come the closest to the feel of my beloved IBM buckling spring keyboard.
The fancy backlight control software is available on Linux, too, and it works great for me!
I'm not certain which model year this Razer BlackWidow happens to be, but the pictures look identical to my 2016 model. If it is the same, it is a fine keyboard at a fantastic price!
There is another good deal on a mechanical keyboard going on right now, but it isn't from a brand like Razer, and they don't use authentic Cherry switches.
The Tecware Phantom tenkeyless keyboard with Outemu branded MX Brown switches is on sale with free 2-day Prime shipping for $39.09. I'm not a fan of the brown switches, but many people prefer them. Other than that, this is the sort of form factor I would prefer to have on my desk.