Cities Skylines For a Dollar? (expired)
Humble Bundle is currently offering a Cities Skylines bundle, and the base game is included at the $1 tier. This is a great deal on a game I enjoy, so I figured I had better tell you about it! I might have to pick this bundle up myself, because the higher priced tiers include a whole bunch of DLC that I don't have yet!
It has been a while since I played Cities Skylines!
Steam says I have played 23 hours of Cities Skylines, and that I haven't played since 2016. I might have to rectify this situation.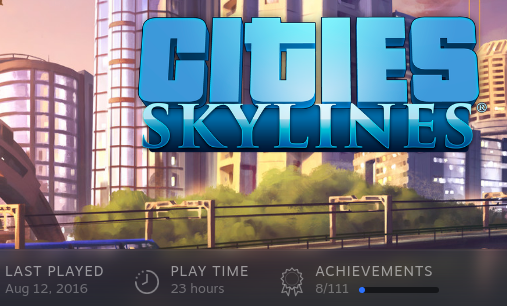 I haven't played any of the recent SimCity games. They don't offer native Linux support, and Valve's Proton wasn't around the last time a SimCity game was released. Cities Skylines has native Linux support, and I always enjoy city builders, so I had to give it a shot.
It is almost exactly the sort of city-building game I've been looking for. It reminds me of the original SimCity for MS-DOS, except you get much more control and better graphics.
My only problem with the game is that once your city grows enough, it feels like it turns into a traffic management game. This may be a huge problem for you, or it may be the sort of thing you enjoy. Who knows?! The game is only a buck, so it is cheap to find out!