Brian Finally Does Something With the 3D-printed DIY NAS case, the MK735
Right about two years ago, I'd recently published the DIY NAS: 2019 Edition when somebody reached out on social media and asked what I thought about the possibility of 3D-printing my own DIY NAS case. That person, Toby K., happened to have accomplished this feat by 3D-designing and 3D-printing his own DIY NAS enclosure. Toby was curious if I was interested in reviewing his creation.
I was ecstatic and eagerly agreed to write a review of the 3D-printed DIY NAS case, the MK735. I was so impressed with the MK735 that I immediately signed up to be Toby's patron on Patreon and wound up writing a blog about 3D-printing my very own MK735 DIY NAS case.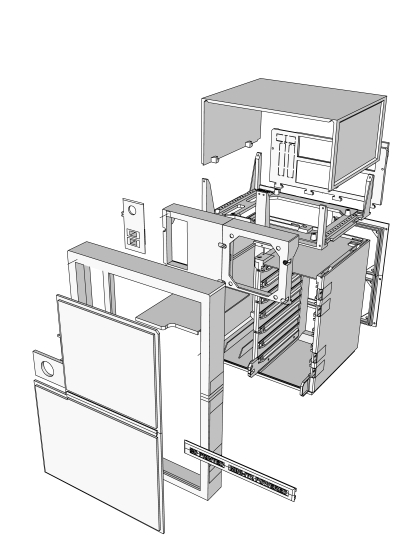 Brian said he was going to move his DIY NAS into the MK735, didn't he?!
I did say exactly that, but I haven't–at least not yet. By the time I finished printing the MK735, I wound up needing to RMA the motherboard in my own DIY NAS. I was not in the mood to disassemble and reassemble my DIY NAS again and decided that I would move the NAS the next time something broke or needed an upgrade.
And do you know what happened? My DIY NAS kept reliably churning along without any issues and the prices for the RAM that I wanted to upgrade skyrocketed to the point where I'm no longer interested in making any upgrades. An unfortunate consequence of this reliability is that I still haven't built a DIY NAS inside my MK735.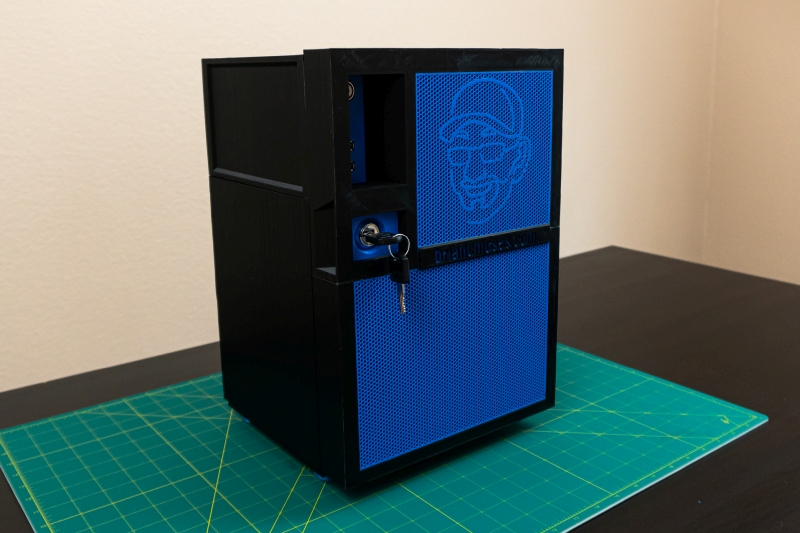 DIY NAS: 2021 Edition Spoiler Alert! Recently I shared on Patreon that I've given up on upgrading my current NAS. But because I didn't want the MK735 to languish in storage any longer, I have decided that I'll use the DIY NAS: 2021 Edition as the successor to my own DIY NAS.
Finally, I'd get a chance to build a DIY NAS inside the MK735 case that I had been so excited to 3D-print! But that's not what I'm excited to be writing about in this blog.
Then what is Brian finally going to do with the MK735 case that Toby sent him?
Over the last two years, Toby and I have had a few conversations about the first ever post-prototype, but pre-beta test, MK735. In particular, what I should do with it after reviewing it. At the very least, I had wanted to send it back to Toby–but what I really wanted to do was to give it away. However, no matter how fantastic I thought that the very first MK735 is, Toby was not comfortable with giving it away due to some minor alterations he made to the design afterwards–changes that didn't impact its functionality at all.
A few months later–maybe even a year–Toby reached back out to me and said he had a brainstorm about what to do with MK735 #0. Toby had seen my video on Youtube where we dropped a wooden stake from my first quadcopter which caused him to suggest that I drop the MK735 #0 from a quadcopter and film its destruction.
I simultaneously hated and liked the idea. I think things like the MK735 are artful and it seems depraved to destroy a piece of art like the MK735. Especially if it is only for a few seconds of laughs and the hope of viral social media engagements. But the wanton destruction tempted me. Ultimately, I viewed the MK735 prototype as Toby's property, respected his wishes, and started upgrading my quadcopter to lift the MK735, drop it, and film the destruction.
Thankfully for all of us, but mostly for the MK735 #0, my old 450mm quadcopter's motors simply weren't up to the task. We weighed the MK735 #0 and tried to lift something with a similar weight–but it failed to demonstrate that it could handle the grisly task it had been assigned to carry out.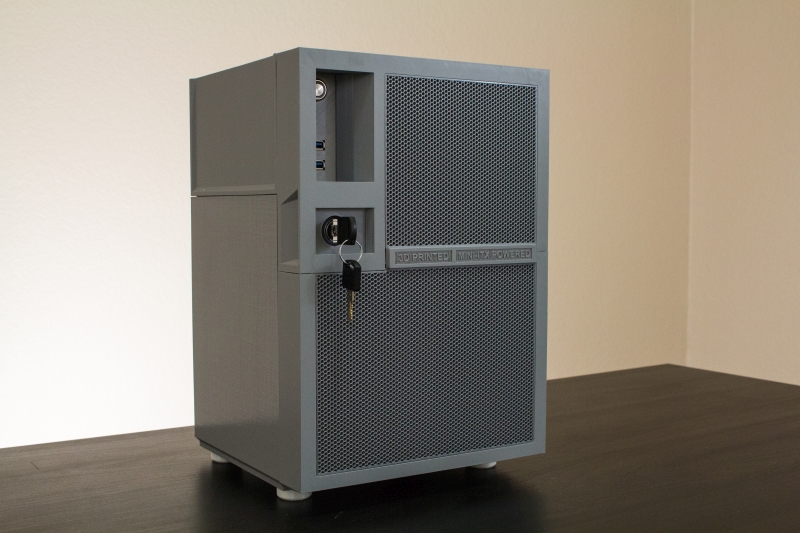 Since then MK735 #0 has remained safely stored in my office, and that's where it was when Toby approached me in early March. Toby had an idea that I absolutely loved and couldn't resist–to raffle off MK735 #0 and give it to a lucky winner.
Giving away the first-ever MK735
Each MK735 out in the world is unique because each person who's made one has put tremendous amount of effort into creating it. But no MK735 is more unique than this one because it is the first. I remain delighted and honored that I got the chance to be the first person to get to check it out and to participate in a beta test. I'm every bit as excited to be able to raffle it off to someone who'll put it to use instead of letting it gather dust in my office closet!
My #3DPrinter has been more active this weekend than I have, churning out the pieces needed for Toby K's #MK735. This is hands-down the most impressive 3D-printed project I've worked with! https://t.co/NOPRpM5rEA pic.twitter.com/cieiD10o3J

— Brian Moses (@briancmoses) May 5, 2019
Features
Serial Number: 0, the only post-prototype, pre-beta test MK735 printed!

Note: Some minor modifications were made to the design after this unit was printed. But those were cosmetic and the changes do not impact its functionality at all.

100% 3D printable except for the power button, USB ports, screws, door lock, door magnets, and fans.

Printed out of: PLA, TPU, and PETG filaments

Designed for MiniITX motherboard, SFF height PCI-e cards
Full ATX power supply up to 165mm deep
Drive bay will handle 7 x 3.5" disk drives
Dimensions: (approximately) Width: 245mm, Depth: 230mm, Height: 360mm (with feet)
Cooling

Up to three 92mm or 80mm cooling fans (2 in rear for drive bay, 1 up front for motherboard)
Support for two 40mm fans on rear panel
Door grill allows for extensive ventilation

Door

Opens full 180 degrees
Keyed door lock (optional)
Magnetic door latch (optional)

Cover

Removes from front after opening door
Screw-less design
Giveaway Details